SafePal Cypher
Seed Board
VAT and duty excluded
Buy 2 for free global shipping (Excluding leather case)
Purchase any 2 units or more of the SafePal S1, SafePal S1 Pro, SafePal X1 or Cypher, and choose Standard Shipping to enjoy free shipping! (The SafePal leather case and Express Delivery are both not eligible for this offer).
1-year warranty
SafePal provides a one-year warranty for all products; starting from the date of activation for hardware wallet products, and the date of purchase for accessory products. Please contact our customer support team if you need to claim the warranty.
24/7 customer support
Safepal provides 24-hour customer support. Please contact us if you require assistance, and we will revert within 48 hours.
SafePal Cypher, the best companion for your cryptocurrency wallet with ultra safety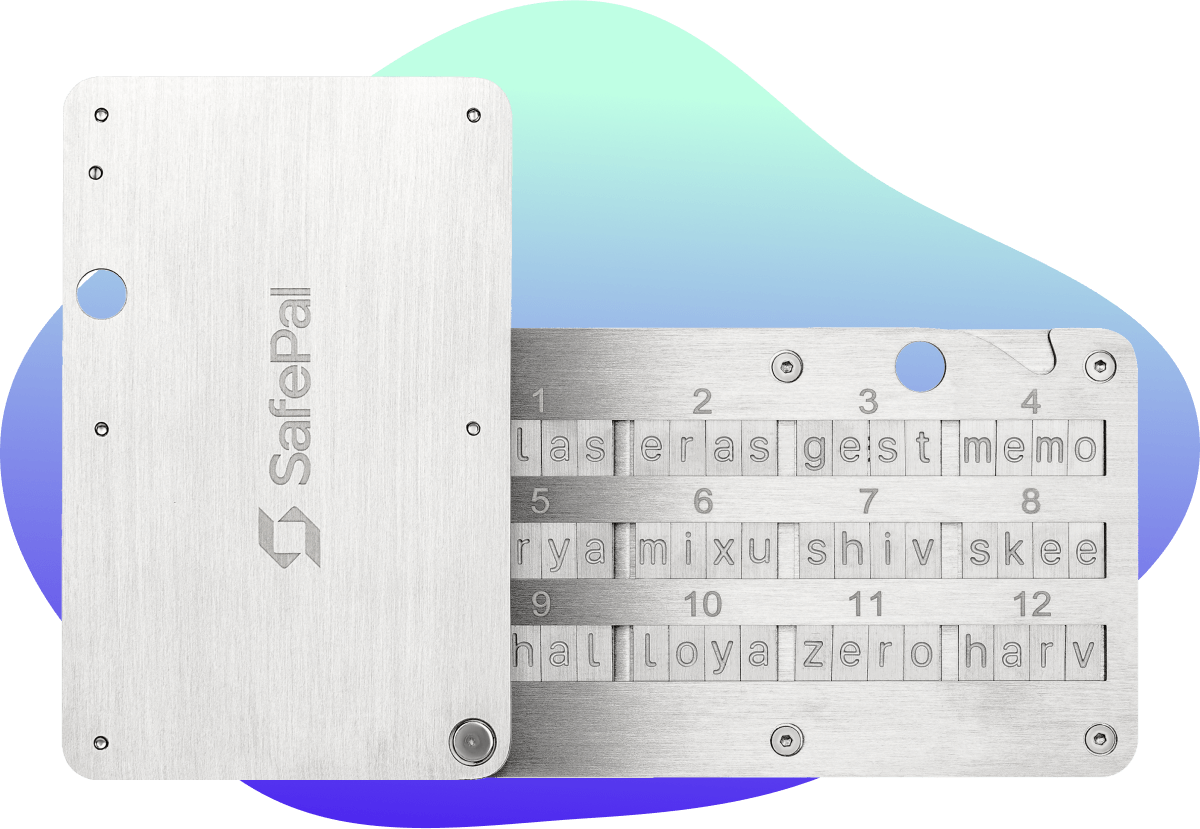 Waterproof
Impervious to water, safe and reliable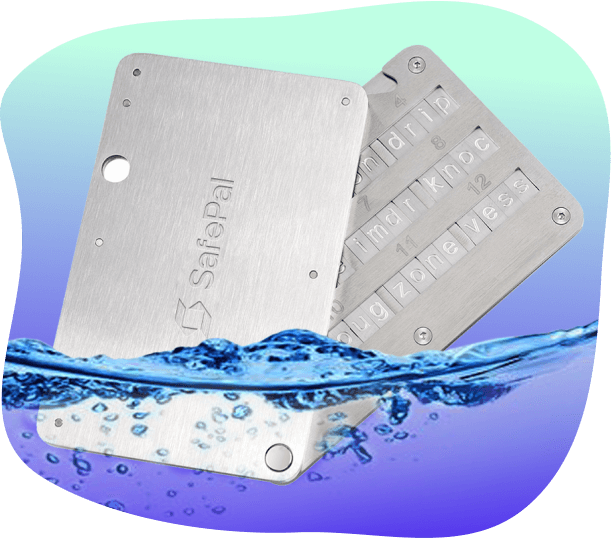 Anti-collision and indestructible
Ultra-sturdy and tough with high tensile strength, able to withstand strong impact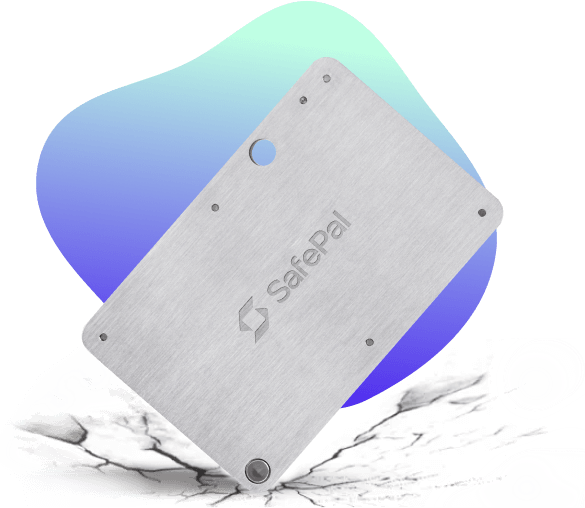 Corrosion Resistant
Strong and long-lasting oxidation resistant film, with high resistance to acid, alkali and salt corrosion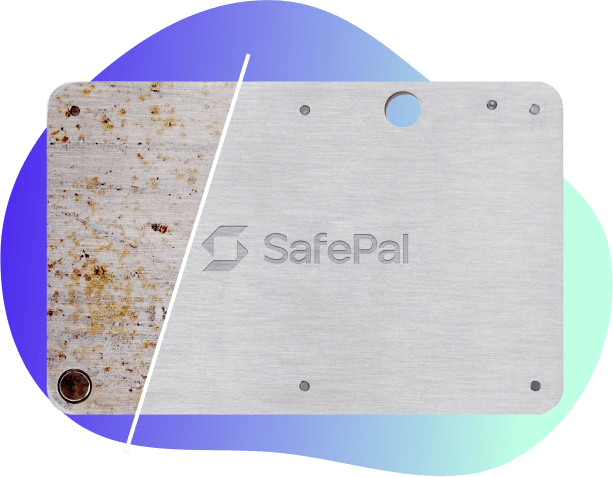 Fireproof
The SafePal Cypher has a melting point of 2548°F/1398°C, and can comfortably withstand house fires where the average temperatures are 1500°F/815°C
The Cypher is the superior choice compared to other products; which are often made of aluminum alloy with a melting point of 1202°F/650°C,placing seed phrases at risk of melting away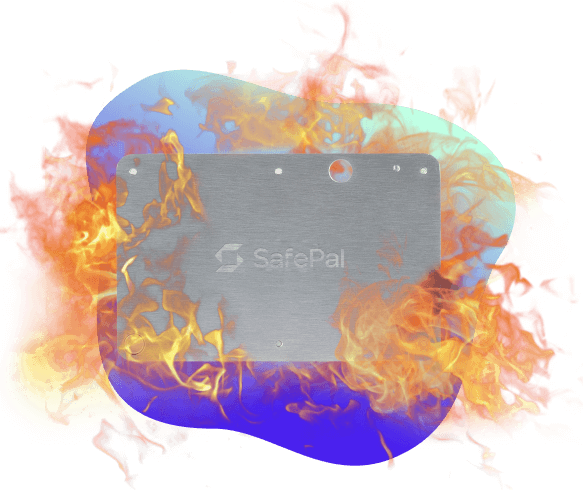 Simple To Use
Designed for easy installation and convenient storage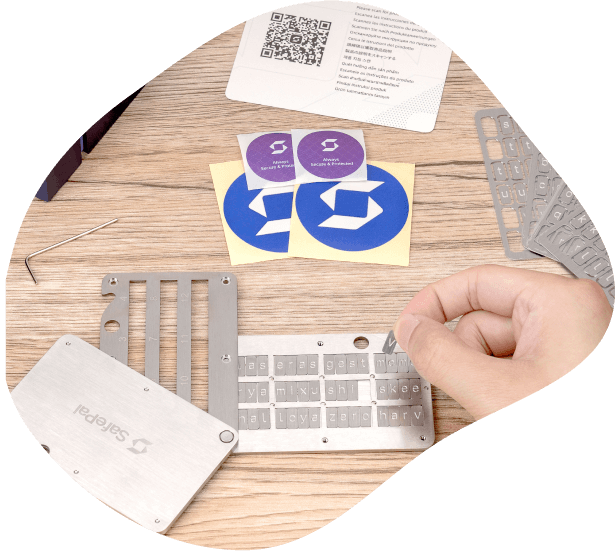 Always reliable
Recover access to your cryptocurrency wallet intuitively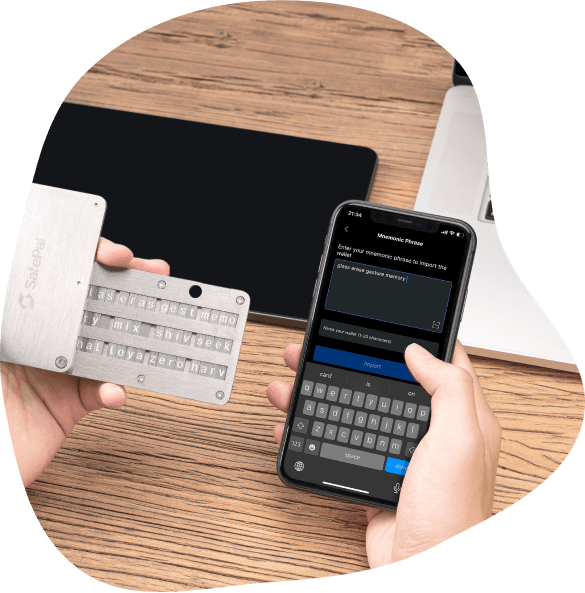 Store up to 24 words
Compatible with any hardware or software BIP39 wallet
Protect your 12,18, and 24 seed phrase with ultra security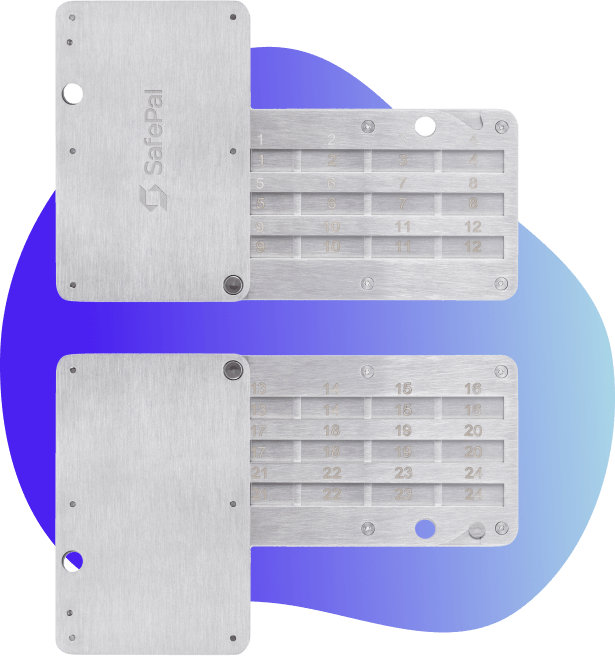 Why only 4 letter slots for each word?
SafePal Cypher is based on the BIP39 Mnemonic Phrase standard used to generate the mnemonic phrases.
It is a specific list of 2048 English words that has been carefully curated so that each of the words can be identified by its first four letters.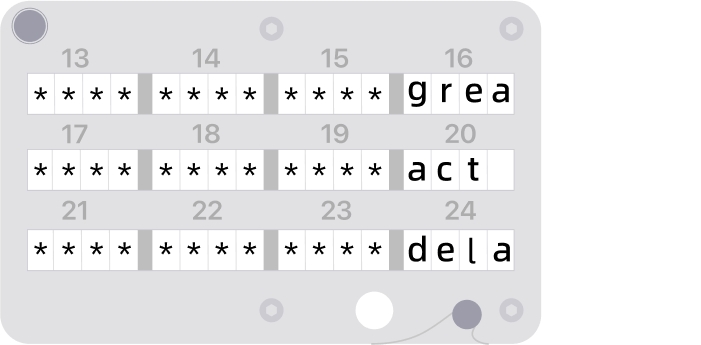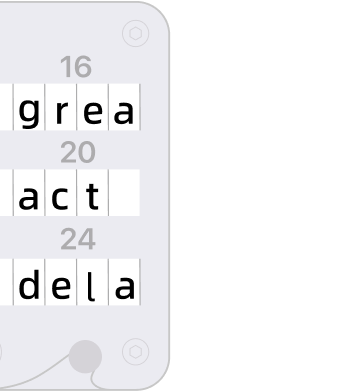 See how it works
Specifications
Weight: 190g
Size: 91 X 58 X 6mm
Material: 304-grade Stainless Steel
Melting Point: 2548°F/1398°C